Senior Portraits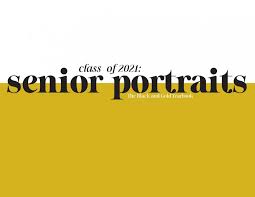 ---
Senior Portraits may be taken at Jim Owen Studios or AT SCHOOL for October 27th or November 18th. Please use the link below to schedule your appointment.
Drape and Tuxedo pictures MUST be taken by Jim Owen Studios to be included in the yearbook.
Photographers will be ON CAMPUS on Tuesday, October 27th and Wednesday, November 18th. Sign up for an appointment online.
There is NO sitting fee IF you hare having your pictures taken for YEARBOOK ONLY.
If you want to have additional poses including background changes and a proof sheet emailed to you for ordering purposes, there is a $30.00 sitting fee payable to Jim Owen Studios – cash or check. This is due at the time of your appointment.
Due to social distancing guidelines, we ARE NOT able to take walk-ins. If you are a remote learner, you need to be in school uniform when you report for pictures. Ladies, please wear a tank top under your uniform shirt, and gentlemen, please wear an undershirt under yours.
Pictures will be taken in the Multi Purpose Room.
The deadline to have Senior Portraits taken to be included in the yearbook has been extended to Friday, January 8th!
Please check your Schoology messages in December for instructions on how to select the picture you want to appear in the yearbook.