Graduation Dress Code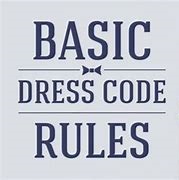 ---
Guys: Guys will wear a white Collared Shirt with an appropriate tie or bow tie, khaki or brown slacks, and brown shoes (no type of athletic shoe or blue jeans is acceptable).
Girls: Girls will wear a white dress that does not show beneath the gown. If the dress is longer than the gown, this part MUST have no other color in it – any part visible should be white. Shoes should be neutral/nude/tan in color. Flats or wedges are recommended. If you decide to wear heels, please be sure you are able to walk in them, and remember that you will be walking on grass. No flipflops allowed.

Failure to comply with the dress code will be considered a disciplinary infraction to be handled by the administration.