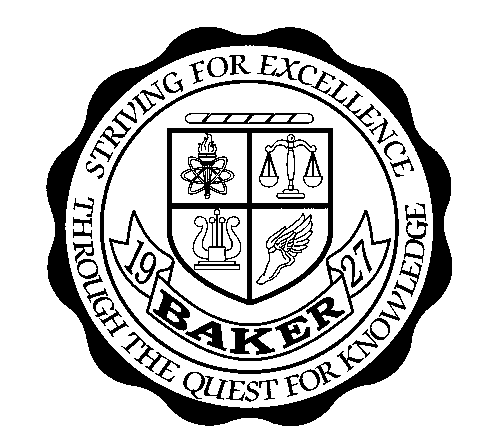 Baker High School Guidance Department
Kristie Matthews, 12th Grade
Heather Weaver, 11th Grade
Christy Melton, 10th Grade
Community Service/College Experience Opportunities
ACT Boot Camp Information
School Code for ACT/SAT/AP testing is 012525.
ASVAB
Will be administered at Baker High School to interested Juniors/Seniors on November 21, 2019. Sign-up now in the College Room to reserve your spot!
ACT
Juniors State-wide ACT March 10, 2020.
Limited number of Fee waivers available to those who qualify for National ACT test dates.
ACT Work Keys
Seniors who have not yet earned a credential for graduation will take the ACT Work Keys exam during the month of October.
If you have not taken the ACT or SAT college entrance exam, please register as soon as possible.

If you have not taken these tests required for admission to 4 year colleges/universities, you probably need to check calendar for dates!

Important Update

:

Those students interested in applying to Auburn University must have your official ACT/SAT scores sent directly from the testing agency to Auburn University. ACT/SAT scores from your transcript will not be accepted.

ASVAB Minimum Scores Needed for High School Graduates:

The scores listed below are just averages and achieving one of the scores below does not mean you will automatically be able to enlist into that Branch of the Military. To find out more, it is best for you to meet with a Recruiter.

Coast Guard - 40 (very competitive)

Air Force - 36 (average score of enlistee is 50)

Navy - 35 & Navy Reserves - 31

Marines - 32

Army - 31
ATTENTION STUDENTS:
When applying for scholarships, please be aware that you should not give out any financial information regarding credit card numbers or bank accounts. Any scholarship requesting such information is a scam! If you are concerned with possible scams, visit http://www.nasfaa.org/ or www.ftc.gov/scholarshipscams for signs of fraud.
New Scholarship Opportunities