The Mission of Baker High School is to provide a safe, caring environment in which students will become productive citizens, conscientious adults, and life-long learners.
Baker High School Uniform Policy 2022-2023
Any violation of the dress code will be handled according to the Mobile County Public School System Code of Conduct.

Shirts—Colors: Navy or White
Traditional polo/golf type shirt or oxford button down type shirt
o Must be tucked in at all times and fit properly (no oversized or overly tight tops)
Undershirts are to be solid (Baker colors only)

Not permitted

:

Sleeveless, low-cut, or mid-drift showing shirts



Pants/Shorts—Tan/Khaki
Pants/Shorts-Uniform style, straight-leg
o Must be worn at natural waist line (no sagging, oversized or extremely tight pants/shorts)
o Must be hemmed (no ruffled, frayed, or cut)
Shorts are to be knee length (

not mid-thigh

)

Not permitted

:

jeans, denim, corduroy, cargo, painter, flare legs, low cut, spandex, leggings, jeggings, or low rise pants/shorts



Socks
Visible socks must be navy, white, or black
Shoes
Athletic /tennis shoes or dress shoes that cover the entire foot

Not permitted

:

sandals, open toe, open back, platform shoes, moccasins, Crocs, ballerina/baby doll style slippers, slides, or anything deemed inappropriate by administration
Outerwear- jackets, sweatshirts, sweaters
Solid Navy or issued by Baker High School
o No hoods are to be worn in the building
o Non-uniform jackets will be removed when entering the building
Belts
Must be black or brown

Must be worn at natural waist line
ID Badges
Badges must be worn and visible at all times
Jewelry/Hair/Accessories
Not permitted

:

anything deemed by the administration as excessive, distracting, offensive, or interfering with the educational process

No hats
Spirit Shirts- Friday ONLY
2023-2024 Bell Schedule
7:10 - Take In
7:15 - 8:04 - 1st Period
8:09 - 8:58 - 2nd Period
9:03 - 9:52 - 3rd Period
9:57 - 10:27 - Opportunity for Success (OFS)/Reach
10:32 - 11:58 - 4th Period
Lunch
1st - 10:32 - 10:52
2nd - 10:54 - 11:14
3rd - 11:16 - 11:36
4th - 11:38 - 11:58
12:03 - 12:52 - 5th Period
12:57 - 1:46 - 6th Period
1:51 - 2:40 - 7th Period
2:40 - Dismissal
The tardy policy is as follows:
1st - 4th Tardy - Handled by teacher
1st referral: Parent called or sent a letter
2nd referral: Student assigned retract 1 day
3rd referral: Student assigned retract 2 days
4th referral: Student suspended from school
It is important that your child makes every effort to be on time. Please help us. If you have any questions,
please call 221- 3000.
Advanced Placement Courses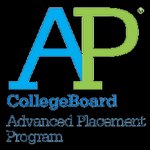 Baker offers 22 AP courses:

AP 2-D Studio Art
AP Biology
AP Calculus AB
AP Calculus BC
AP Chemistry
AP Computer Science Principles
AP Drawing
AP English Language and Composition
AP English Literature and Composition
AP Environmental Science
AP European History
AP French
AP Government and Politics
AP Human Geography
AP Macroeconomics
AP Physics 1 - Algebra-based
AP Psychology
AP Research
AP Seminar
AP Statistics
AP United States History
AP World History