Close-Up Washington D.C. Trip
See how your government works close up!
CLOSE UP Washington D.C.
Baker Field Trip to our Nation's Capital
March 3 - 8, 2019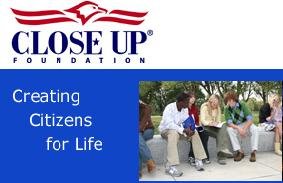 What is the cost of the trip? Cost includes: transportation, food and lodging for 6 days in the nation's capital. The cost for each student for the program this year is $1902.00 (Student Price)
$2252.00 (Adult Price)
A $400.00 non-refundable deposit is required. Checks Payable to CLOSE UP. We must have at least 6-10 people to commit in order for Baker to participate.
Initial Deposit Due: November 1, 2018
Final Payment Due: January 17, 2019
*payments can be made on line any time, and payments may decrease with fundraising
About the Close Up Organization
Close Up has been the nation's leading civic education provider since 1971. In that time, we've made it our mission to educate, inspire, and empower individuals to become active citizens in our democracy. Each year, through our Washington, D.C.-based experiential learning programs and our multi-media publications, we help more than 1 million students and teachers in 15,000 schools nationwide develop the skills needed to begin a lifetime of active citizenship.
What sets us apart is our non-partisan approach to providing relevant content to students and teachers, and our unique teaching methodology specifically designed to appeal to mainstream students of all learning abilities.
We are also committed to making citizenship education accessible to everyone, regardless of ethnicity, socioeconomic standing, or grade point average. Through annual funding from the U.S. Congress, private foundations, and corporations we provide financial aid to disadvantaged students to help them become better citizens.
(obtained from Close)