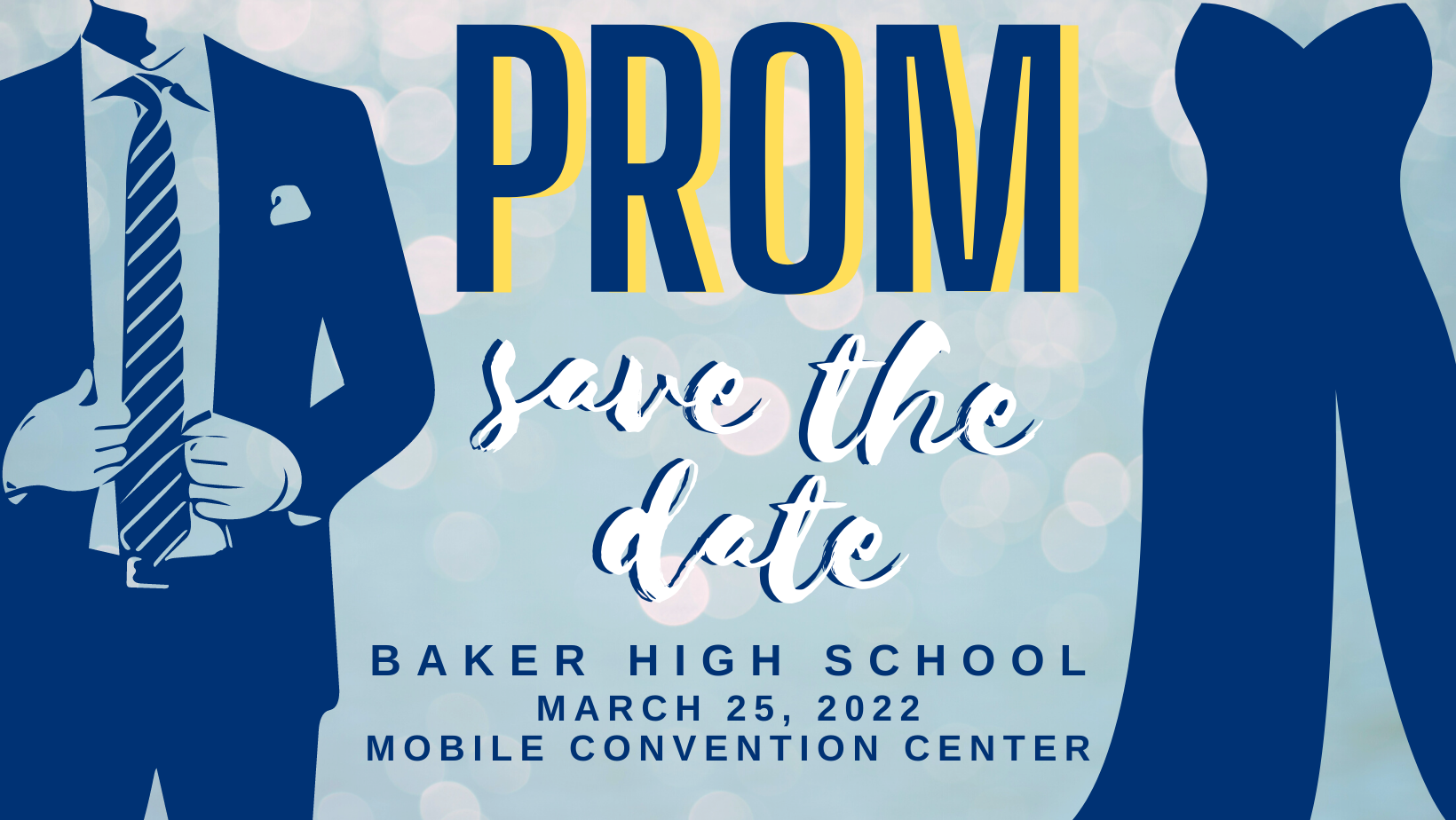 Baker Prom will be held March 25, 2022. This is a closed event for current Baker Juniors, Seniors and their approved guests. The cost for Baker students is $50 and the cost for approved guests is $30.
Student tickets will be on sale Jan 5- March 11. Students that purchase a ticket by Feb 23 will also receive a Prom tshirt. All tickets will be purchased through gofan.co. At the time of purchase, the purchaser must provide student name, schedule and tshirt size.
Guest tickets will be available for purchase Feb 1 – March 11. In order to purchase a guest ticket, the Baker student must:
Fill out the Baker Prom Guest Form found at the top right corner of this page

. The student ticket must be purchased before the guest form is submitted.

Email the completed form with a copy of the guest's ID (Drivers License, Student ID, etc) to lskilgore@mcpss.com

Once the guest has been approved, a one time code will be sent to the student that will enable them to purchase one guest ticket for $30 at gofan.co. It may take a few days for the guest to be approved and the code to be sent. If you have not received your code one week after sending the guest form and ID, then email lskilgore@mcpss.com again to inquire about getting that code.
The dress code is as follows

: young ladies are expected to be in a floor length dress and young men are expected to be in a tuxedo, including shoes.
Students and guests will be admitted to Prom with their ID and by their name on a list, not a ticket on their phone. Paying through GoFan puts the students name on the Admit List. Guests will only be admitted with the Baker Student that submitted their Guest Form.
Questions may be emailed to lskilgore@mcpss.com.